CARFAC Manitoba Board of Directors:
Chair: Katherine Boyer
Bio: coming soon!
Treasurer:  Alison Davis
Alison Davis is an animator, artist and arts administrator based in Treaty One Territory, Winnipeg. Working with traditional animation techniques of drawing, painting and stop-motion, she creates short films and videos that have screened at festivals and in venues around the world. Her most recent works explore the permeability of the body and the anxiety it often provokes. Davis holds a BFA in Film Animation from Concordia University in Montreal, and has been the recipient of grants from the Canada Council for the Arts, Manitoba Arts Council, and the Winnipeg Arts Council.  In her role as an arts administrator, Davis has over 15 years of experience working in a variety of community and artist-run centres. Currently, she is the Administration and Communications Coordinator at Mentoring Artists for Women's Art (MAWA).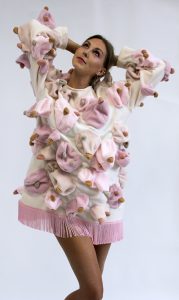 Secretary:    Julianna Zwierciadlowska-Rhymer
Julianna is an emerging artist, born in Winnipeg and raised on the prairies of Southern Manitoba. She completed her  first BFA at the University of Manitoba in Art History with honours. In May 2017, she received her second BFA from Emily Carr University of Art and Design in Visual Art.  Her works focus primarily in clay, but she also extends her practice to a variety of materials. Julianna's current work investigates our relationship to our food and more specifically our disassociation to the production of animal products and our disconnect to animals as food. She explores  the loss of an intimate relationship to food and its sources while exploring ideas of fragility, extravagance, abundance, the unknown and unconscious consumption.
Julianna is a current MFA student at the University of Manitoba.
Members at Large: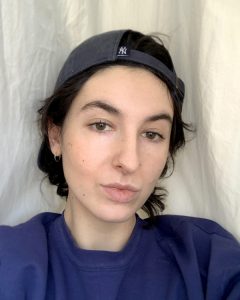 Elise Dawson
Elise Dawson is a restless Canadian artist working across various mediums: photography, painting, performance, poetry, and video. Elise Dawson graduated from the School of Fine Art at the University of Manitoba in 2012 where they served as president of Students of Fine Art and was a founding member of Chesterfield Magazine, a freely distributed publication curated from emerging artist submissions. Since graduating, Elise Dawson has been employed within the film industry and commercial art galleries in Winnipeg and Toronto. Dawson is an active champion of their artistic community.
Joanne Roberts
Joanne is an award-winning Canadian filmmaker and actress best known for her role as Julia in the musical short film The Perfect Life (2019), which screened at TIFF Bell Lightbox. She won the prestigious Emerging Filmmaker Pitch Competition at the 2020 Gimli Film Festival. As a creative, Joanne's priority is to continue working with diverse groups of emerging artists. Her reach extends past Canadian borders; she has worked with artists all around the world.
Chukwudubem Ukaigwe
Chukwudubem Ukaigwe is a Nigerian born song, dispersed by a transient Atlantic breeze, currently passing through Treaty 1 Territory, so called Canada. He consciously uses a variety of mediums to relay a plurality of ideas at any given time. He views his art practice as a conversation, or a portal into one, and in some instances, as an interpretation of this ongoing exchange. Chukwudubem weighs an occurrence, feeling, or idea on a scale and then creates a narrative in his own language. Chukwudubem operates as an interdisciplinary artist, curator, writer, and cultural worker. Chukwudubem Ukaigwe is the founder of Patterns Collective.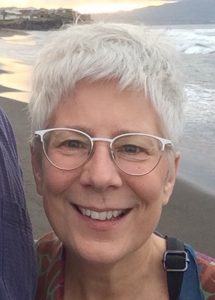 Avery Ascher
Avery Ascher makes jewelry/small sculpture and also does printmaking at her studio at Clearwater Lake, Manitoba north of The Pas.  The copper sculpture shown here titled hands+moon (photos by Noelle Drimmie) is currently on exhibit at the NorVA Gallery in Flin Flon as part of NorVA's 10th anniversary group show.  NorVA is a vibrant artist-run co-op offering classes, mentorships, exhibits and many other experiences of the visual arts in the Flin Flon region.  Avery is also currently working up a series of jewelry and small metal artifacts as part of a collaborative group project being led by Flin Flon documentary photographer Daniel Dillon.
CARFAC Manitoba Staff:
Sarah Fuller - Administrative Coordinator (she/her)
Get in touch with CARFAC Manitoba
Email: carfacmb@gmail.com
Instagram: @carfac_mb
Facebook: www.facebook.com/carfacmb/
In-Person: The CARFAC Manitoba office is located in room 407 of the Artspace building
Mailing Address:
CARFAC Manitoba
407-100 Arthur Street
Winnipeg MB  R3B 1H3
CARFAC Manitoba is located within Treaty 1 Territory, on the territories of the Anishinaabeg, Cree, Oji-Cree, Dakota and Dene peoples, and the homeland of the Métis Nation.
Subscribe to Our Email List